Planning, organizing and controlling the flow of materials can be a daunting task. Read our tips to find out how to make that task a bit more manageable.
---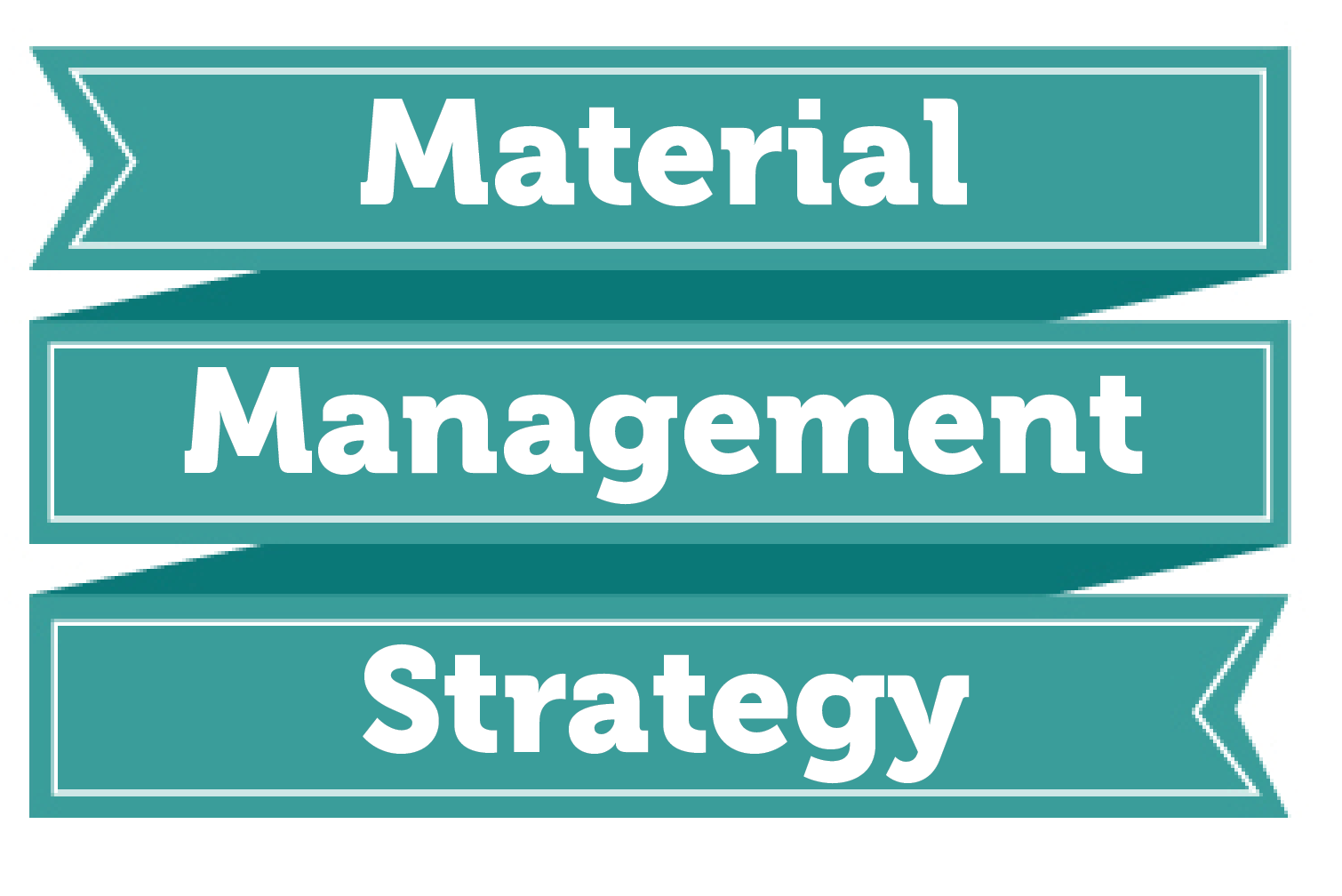 Materials management is a complex process that includes procurement, transportation, and inventory management from manufacturer to storefront. Overseeing the materials initial purchase through internal operations then to the service point and on through distribution can often be a labor-intensive task. Here are a few tips that can help that process run more smoothly.
1.   Establishing Proper Order Processes
It's essential for companies to know the current amount of materials they have in stock at all times. Without an accurate calculation of supplies, a company will not know the replenishment amount needed to meet demand while placing material reorders. Effective order processing requires that a company has an accurate estimate of their turnover rate. With this knowledge, a company can establish order frequency calculations to ensure they always have enough inventory on hand to meet the turnover demand.
2.   Don't Shy Away From Analytics
While maintaining inventory is critical, handling the financial aspects of materials management is just as important. Companies should implement an accounting inventory system that tracks each movement of inventory items, such as each purchase, sale, or adjustment. Along with tracking, it's great to update inventory financial figures monthly; this gives your company data on the amount of inventory being carried in order to manage the cost of carrying the inventory which can easily exceed 10% of the inventory value.
3.   Obtain Quality Suppliers
A lack of continuity of supplies can be a difficult situation for a company to overcome. That's why it is important for material managers to find suppliers that can reliably fill a company's supply needs. A crucial role of the suppliers is to fill a company's orders on time according to an agreed upon lead time in order for the company to meet consumer demand. If a company cannot satisfy demand during periods of replenishment they will lose sales to their competitors. 
4.   Cost Savings Make a Difference
A majority of the labor-intensive tasks performed in materials management comes from obtaining the best pricing. A successful material manager needs to find the lowest possible prices, consistent with quality and value requirement for purchased materials. They must do this without increasing other costs. Remember:
Contain the costs inventory
Maintain high turnover of inventory
Seek low procurement and storage costs consistent with quality and delivery requirements 
5.   Time Every Move You Make
A lot of material management success is due to timing. Whether it be assuring prompt and dependable deliveries or keeping up with your monthly financial figures, timing can hinder or propel your success. Timing is most effective when forecasting needed items. Make sure you are meeting customer demand as they arise while avoiding overstocking during periods of low demand that increase your inventory costs. 
---
Whitepaper Download:   Conducting Supplier Negotiations